19 May

| Chianti Classico Collection 2021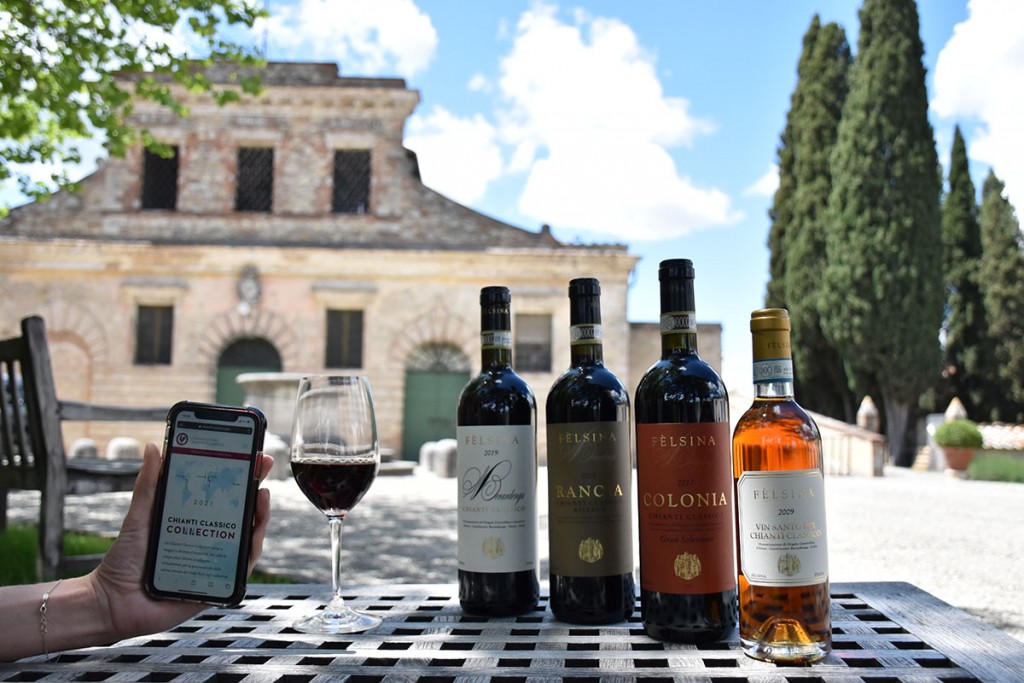 At the Chianti Classico Collection | Connection we will present very different vintages but each one with peculiarities that enhance the terroirs and the versatile character of our Sangiovese:
Chianti Classico Berardenga 2019
One of the greatest vintages of the last years characterized by a regular growing season, in summer the average temperatures ensured a progressive and optimal ripening of the grapes. We will expect great Sangiovese, lively, exuberant with great quality of fruity aromas and elegant tannins.
Chianti Classico Riserva Rancia 2018
A vegetative season among the most heterogeneous but classic and regular during the harvest that brought excellent quality grapes that enhance the fresh and savory sensations of the Rancia's Sangiovese with great elegance on floral and red fruit notes.
Chianti Classico Gran Selezione Colonia 2017
The Colonia vineyard is located at 450 meters above sea level surrounded by woods in one of the highest areas of Fèlsina. The particular soil rich in magnesium and iron and the microclimate with high diurnal range are able to mitigate the effects of hot and dry vintages such as 2017. Sangiovese di Colonia shows a great depth on spices and berries. Full-bodied and complex also on the taste, an austere Sangiovese that will better express itself in the long term.
Vin Santo del Chianti Classico 2009
The 2009 vintage is a result of a balanced growing season. The harvest brought ripe Malvasia, Trebbiano and Sangiovese grapes, with good acidity and aromatic complexity which after drying concentrate all their essence. The "mother" kept in the oak casks is Fèlsina's signature in a wine of aromatic richness, in balance between freshness and sensations of dried fruit and sweet spices.