15 Dec

| Typical Italian pairings for Christmas!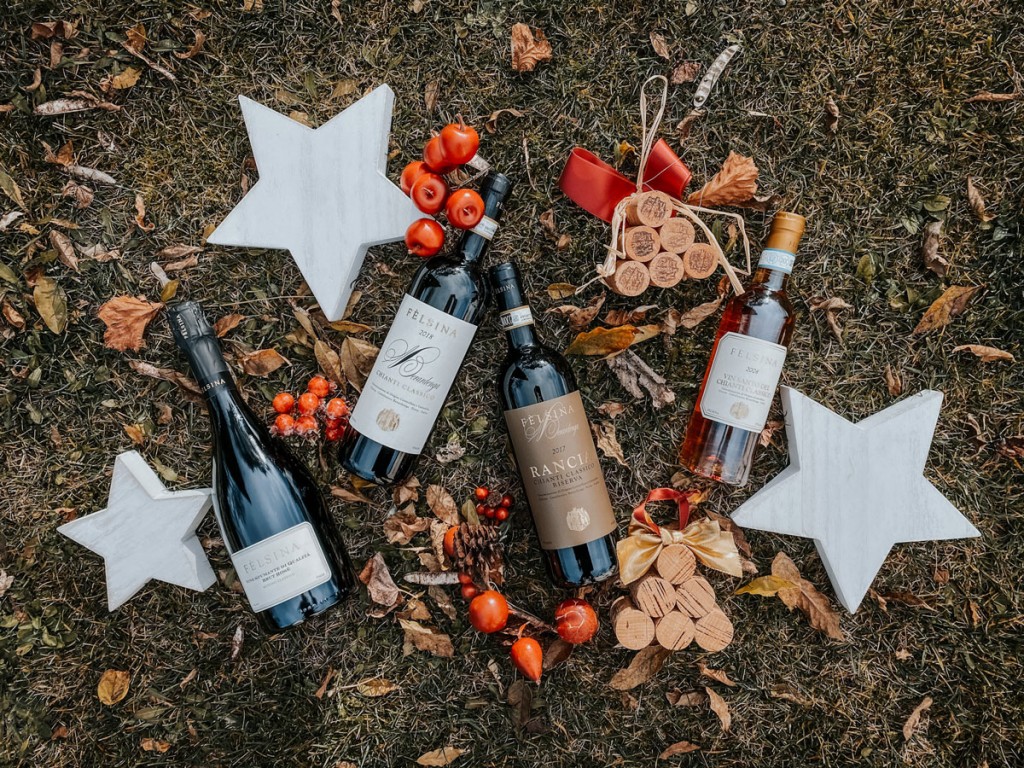 During the Christmas holidays, the traditions and the atmosphere of home are rediscovered. An opportunity to spend time with family, and to make every moment even more unique.
Check out our wine suggestions for your Christmas holidays with some typical Italian pairings!
Spumante Brut Rosé NV
The majority of Sangiovese (50%) together with Pinot Noir (30%) and Chardonnay (20%), gives richness and flavor to the cuvèe, a perfect start for your Christmas toast.
Try it with: smoked salmon canapes with salted butter and white pepper
Berardenga Chianti Classico DOCG 2018
A wine without compromises, a pure Sangiovese that expresses the authentic character of the Berardenga territory.
Try it with: tortellini in broth or homemade cannelloni stuffed with ricotta and spinach
Rancia Chianti Classico Riserva DOCG 2017
A historic vineyard of Fèlsina that shows the potential of a vigorous and elegant Sangiovese characterized by aromas of dark fruit, flowers, spices and a complex taste in which the terroir of Poggio a Rancia is recognizable.
Try it with: leg of pork with plum sauce
Vinsanto del Chianti Classico DOC 2008
It used to be the welcome-wine offered to guests, the Vin Santo shows ancient aromas and flavors, the result of a tradition still intact. A wine that cannot miss in a Christmas table.
Try it with: panettone with raisins and candied fruit
Contact us for more information about our products! welcome@felsina.it